A Special Westwind Thank You to Those Who Attended!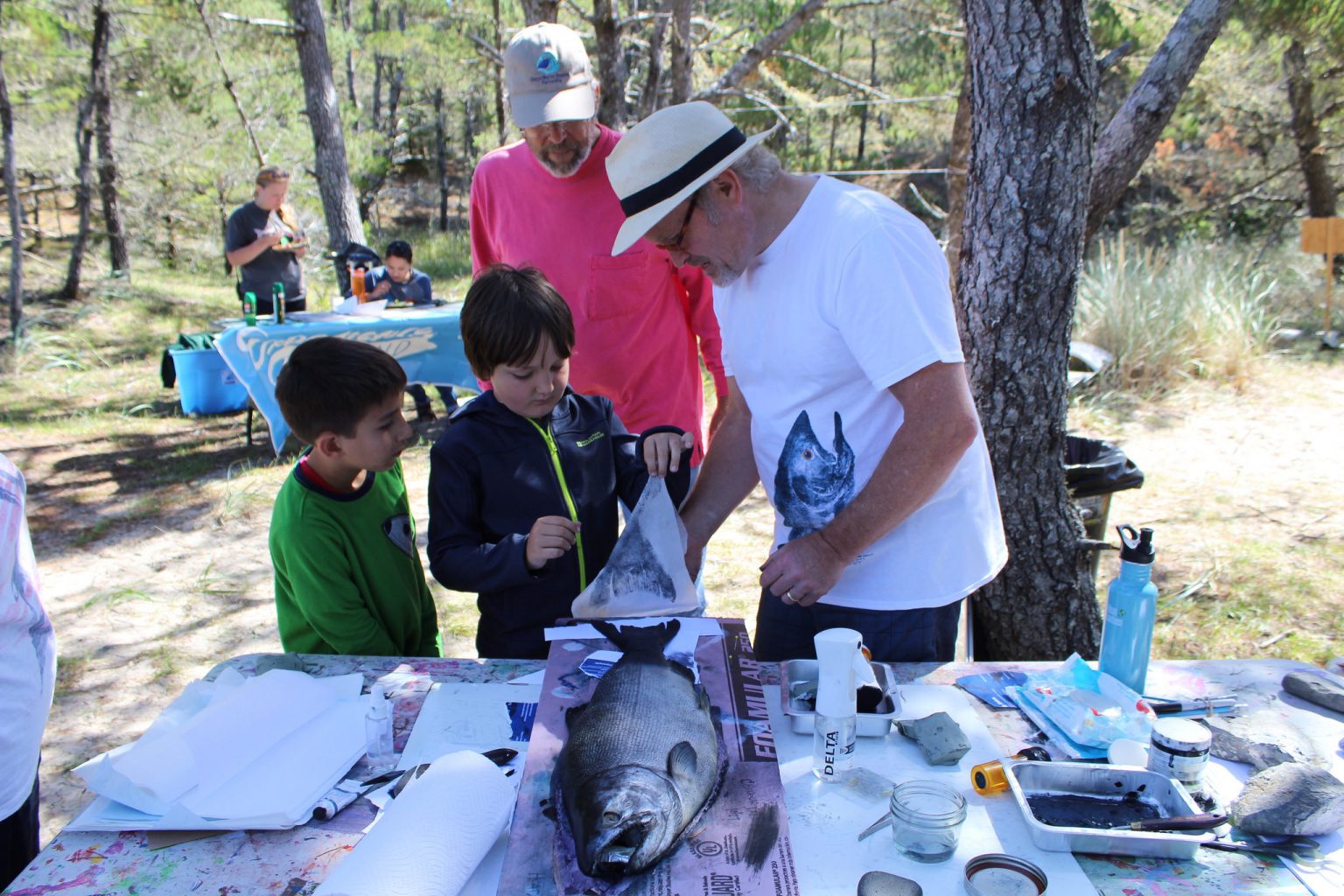 As scheduled, Westwind "Welcomed the Salmon Home" on Saturday, September 16 from 12 – 4 pm. 168 guests attended the community event.  Guests went on an estuary tour with Captain Jer with Water Program Coordinator Irene Bailey at the helm.  Some visitors chose to go on a site tour, others opted to make Gyotaku fish prints (Gyotaku print making was led by Westwind co-founder and board member, Duncan Berry) while others chose to stroll along beach at their own pace.
Of course, the main event was the food! Salmon were staked and propped around on an open fire pit, a nod to traditional Native American Salmon bakes. Guests enjoyed a feast of local Salmon,  fresh salads, rolls and light refreshments cooked by Westwind's talented Kitchen staff.
Accordingly, many guests proclaimed the event a success and thoroughly enjoyed the visit. Upon leaving, one guest exclaimed, "I'm going to go onto Yelp! and give you a great review!" While the event isn't exactly on Yelp!, we appreciate the kudos!
A big 'ol Westwind  Thank You to everyone who attended! "Welcome the Salmon Home" is an annual community event and free to public. For more beautiful images, check out Westwind's Flickr album of the event.
If you are interested in attending next year, stay tuned for more details. We hope to see you at Westwind in 2018!