Don't Get Rained Out in January, Join Jan Term Instead!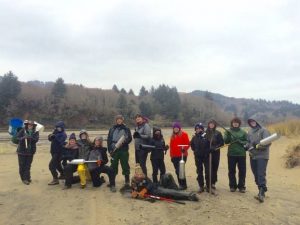 Westwind will host its third Jan Term during 2018, a month long course for college students. Guests will explore the interconnection of self, community and the  environment. Westwind is the ideal location for students to connect deeply with themselves and the natural world.  During this course, students will develop a broader understanding of sustainability and its challenges.  Throughout the month, students work with one another to develop a stewardship toolkit.  Guest leave Westwind happier, and with a clearer understanding of environmental justice and how to promote social justice in their communities.
Interested? Learn more and click here!