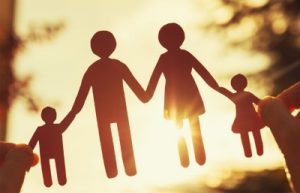 Happy Spring!
Exciting news! The Oregon Health Authority has just given the green light for overnight camps to open in Oregon for summer 2021! While we know there will be several adjustments to how we conduct camp, we are still waiting for final safety guidelines from the OHA to communicate specific changes. More to come. 
Westwind staff is currently following strict cleaning and updated operations protocols based on recommendations made by the Centers for Disease Control (CDC), Oregon Health Authority (OHA), American Camp Association (ACA), and additional guidelines made by Lincoln County's Health Department. Click here to learn more about what we are currently doing at Westwind to keep things safe and clean.
To view our anticipated guidelines, current safety protocols, and our attempt to answer as many questions as we can, please visit our COVID FAQ page.
We will continue to update our website as we receive additional information from the OHA. Please note that our current information is not exhaustive and is subject to change; we are hoping to receive official summer guidelines by mid April. Once these guidelines are in our hands, we will then review our summer camp waitlists and hopefully expand the capacity for each session. 
Last but not least, please mark your calendars for our Camp 2021 Town Hall on April 30th, 7-8pm PST. This will be a recorded, virtual event and an opportunity to highlight expected changes, answer questions from our camp community, and get excited about summer on the beach! We will send out more information about the Town Hall in the coming weeks.
Any questions? Please email us at info@westwind.org
We can't wait to see you this summer!
Til then,
Laura Chase
Program Director