It'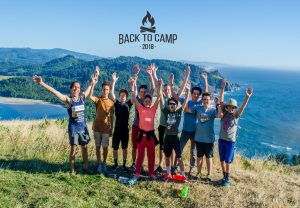 s almost camp season!

The change of seasons is upon us and inching closer to our busiest time of the year. Almost every camp session is filled, and through generous donations to Westwind camperships many of the campers are able to come who would otherwise not afford camp. Thank you Westwind community!
Have you ever been to camp and forgotten your toothbrush?
For some campers, forgetting a toothbrush can mean the start of a very uncomfortable week. Thankfully, our Westwind staff makes a list of commonly forgotten items and makes sure that campers don't have to go without essentials. It is this extra care, concern, and thought that helps make each Westwind experience a great one for each and every camper.

In addition to toothbrushes, we procure extra flashlights, backpacks, sleeping bags, pillows, and even shoes! You would be surprised what some kids forget – or may not even have to begin with when they come to camp.
We aim to ensure that every child, regardless of background or means, can be connected to nature and experience the life changing effects of Camp Westwind. While it may not seem like a lot, having the resources to provide forgotten or needed items can mean the world to a first-time camper.
Will you help make a strong start to the 2018 camp season with a donation to Westwind?
For $20 we can stock up on toothbrushes for twenty campers
For $50 we can get durable extra flashlights for five campers
For $150 we can make sure two campers have sturdy backpacks
And for $300 we can outfit a needy camper with shoes, backpack and a sleeping bag!
With over 20% of campers on some sort of financial aid, your donation will quickly ensure all Westwind campers are well supported.
Remember – you are such an important part of what makes Westwind great – thank you so much for your support!