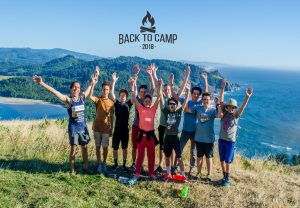 With the 2018 Summer Camp season just around the corner, we can't wait to see all of our favorite smiling faces, friends, and newcomers who are brimming with excitement to experience Westwind this year.
Thanks to friends and supporters like you, in 2018 alone, Westwind plans to send over 250 children, families, and individuals to camp who are in need of financial assistance.
The Westwind experience is a life-changing one, and with your help, we can continue to provide more opportunities for all to experience the majestic beauty, breathtaking landscape, and the chance to make life-long friendships.
In addition to our popular camp programs, we are working diligently behind the scenes to make sure that the 529 acres of the Westwind site is cared for, protected, and appreciated for generations to come.
Some areas in need of financial support include:
Camperships (financial aid for campers in need)

Tillicum improvements

Conservation projects and clean-ups

Sustainability initiatives (composting, recycling, waste reduction improvements)

Educational programming and supplies

Camp maintenance and cabin improvements
Thank you for supporting Westwind!