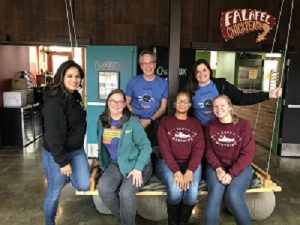 Today, November 14th, is International Wear Your Summer Camp T-Shirt Day!
We had past summer staff representing Camp Westwind all over the world today! We had photographs sent in from Turkey, Scotland, Boston, New York City, Eugene, New Orleans, England, New Zealand, Westwind, and of course all over Portland. It was great to see so many people wearing their Westwind gear with pride.
Check out the photos in the gallery below!