Happy fall!
We love fall at Westwind! The colors are out, the golden hours linger, and the mushrooms emerge. Now that we have bid adieu to our amazing summer, Westwind is doing well and, while we will continue to seek support to help carry us through our off season, the community's generosity during 2020 and 2021 have helped us to land safely. Thank you!
We have important fall updates to share!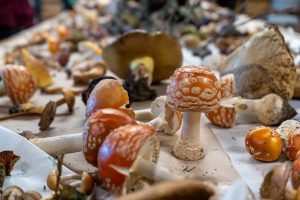 Want to rent at Westwind? We have single and group rentals available for fall and winter! To learn more, contact Missy Klippert at missy@westwind.org.
We have several small project weekends coming up this fall and winter and need some help from our amazing Westwind community! We are seeking those with special skills or those with plenty of availability. If you would like to add your name to our on-call volunteer list, please fill out this short survey!
Fall Stewardship Weekend is live! Come join us at Westwind November 12-14! We have a variety of fun and rewarding projects planned for this fall and love hosting our volunteers. You can REGISTER HERE and learn more HERE! 
*Please note that we have limited spaces due to COVID guidelines and a lodging shortage. We encourage you to come with your friends/cohort to allow for safe shared lodging. If you would like to come solo or if your group is small, you may have to share lodging with others outside your cohort.
As always, contact info@westwind.org for any questions.
See you at Westwind this fall!
-Westwind staff