You shop, Amazon donates.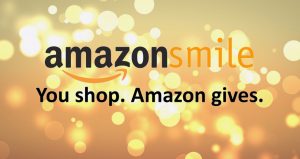 The holidays are here! Cyber Monday is upon us and the nation will shop for Christmas gifts, decorations, and more. If you decide to beat the crowds and shop online, remember Westwind. When you shop at smile.amazon.com, Westwind can increase its AmazonSmile donations. To date, charities have earned $62,069,818.82 in Amazon donations!
The AmazonSmile Foundation will donate 0.5% of the purchase price from your eligible smile.amazon.com purchases. Tens of millions of products are eligible for donations. You will see eligible products marked "Eligible for AmazonSmile donation" on smile.amazon.com product detail pages.
Remember, only purchases made at smile.amazon.com, (not www.amazon.com or the mobile app,) generate AmazonSmile donations.
Happy holidays, and happy shopping!