Always wanted to learn more about mushrooms from acclaimed mycologists? Eager to spend a beautiful fall weekend with your family on the beach? Sign up for our fall programs on May 1st! Learn more about our programs below!
Fall Family Camp
October 21-23, 2022
Our three day/two night Fall Friends & Family camp is for families, couples, groups of friends, or individuals of any age looking to celebrate fall and spend a festive weekend at Westwind!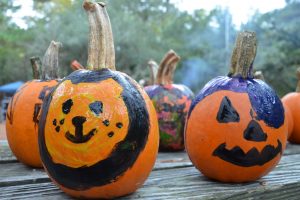 The schedule for all family camps includes programming for everyone! Throughout the day, families can choose to do arts & crafts, canoe & kayak, challenge course, hike,  and various other camp activities. There will also be a Harvest Festival with fall-themed activities. At the Harvest Festival, families can choose to do face painting, pumpkin decorating, a pie walk, and plenty of other games to win candy and other fun fall-themed prizes!
Mushroom Camp
We are excited to offer TWO Mushroom Camps this year!
Mushroom Camp A: November 4-6
Mushroom Camp B: November 11-13
Fall at Westwind brings a fantastic flush of edibles, including matsutake, chanterelles, porcinis, chicken of the woods, oysters and lobsters (the mushroom variety!).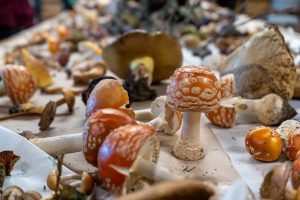 Join mycologists, cooks, and aficionados for a weekend of foraging, identification, discussions with mushrooms. All levels of experience (or inexperience) welcome. Dogs are not allowed. Minimum age is 18 years old.
We are excited to welcome new and returning expert mycologists and speakers to this year's Mushroom Camp Weekends!