Fall Friends and Family Camps 2023:
Fall Friends and Family Camp A: October 13-15
Fall Friends and Family Camp B: October 20-22

Registration opens May 1st, 2023!
Our three day/two night Fall Friends & Family camp is for families, couples, groups of friends, or individuals of any age looking to celebrate fall and spend a festive weekend at Westwind!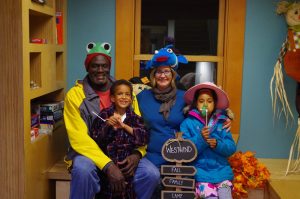 The schedule for all family camps includes programming for everyone! Throughout the day, families can choose to do arts & crafts, canoe & kayak, challenge course, hike,  and various other camp activities. There will also be a Harvest Festival with fall-themed activities. At the Harvest Festival, families can choose to do face painting, pumpkin decorating, a pie walk, and plenty of other games to win candy and other fun fall-themed prizes!
View Fall Family Camp Handbook (Coming soon!)
We are excited to bring back our Family Camp Teen Babysitter program for Fall Family Camp! Utilize our fun and capable babysitters to enjoy some kid-free time at camp!
2023 FALL FAMILY CAMP INDIVIDUAL PRICE

Adults:

$220

Children:

$165
Lodging
All cabins are shared. Please indicate during registration if you would like to share a cabin with another family of your choosing. Otherwise, be prepared to make some new friends! For any specific lodging accommodations, please let us know in advance.
Harvest Festival
The Harvest Festival will take place on Saturday afternoon at Tillicum. This is a fall-themed carnival with a variety of activities and games where families can win prizes, treats, and celebrate fall Westwind style! Some Harvest Festival activities might include:
Apple Bowling
Use an apple as a bowling ball and try to knock over all of the bowling pins!
Pin the Spider on the Spider Web
Once you're blind-folded and spun around 3 times, do your best to pin the tiny spider as close to the center of the web as possible! Be careful – you're going to be a little dizzy!
Face Painting
Staff will hand you a sanitized paintbrush and paint and you're welcome to paint each other's faces. See how spooky you can
get!
Pumpkin Decorating
Staff will hand you a sanitized paintbrush, paint, and a pumpkin and you can decorate it however you'd like!
Photo Booth
Head over to our festive photo booth and snap a photo or two with your family!
Cake Walk
Jump in any time and walk the numbers to the beat of the song that is playing. When the music stops, a staff member will read a number. If it's the number you're standing on, you've won a yummy treat!
Monster Dance-off
Find a willing adversary and face them in a slack-jaw monster dance-off! The first person to smile or laugh loses.
Guess the Candy Corn
Submit your guess of how many candy corn are in the jar. The person who guesses the closest to the actual number wins the jar!
Guess the Pumpkin Weight
Submit your guess of how much our pumpkin weighs. The person who guesses the closest to the actual number wins the pumpkin!
Ghost Archery
Try to pin down the Westwind ghost with an arrow! A Westwind staff member will show you how to aim and fire safely.
All Monsters Dance Party
At the end of the Harvest Festival, join us for a spooky outside dance party!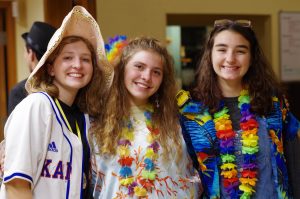 Please email info@westwind.org for questions, concerns, or to request additional information. We hope to see you there!