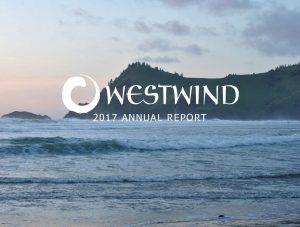 Westwind's 2017 Annual Report is now available!
The 2017 Annual Report highlights major accomplishments, projects, and programs in 2017. From the Great Solar Eclipse to the completion of the Wilson Lodge deck renovations – thank you to all of our donors, volunteers, and supporters who helped contribute to a great year for Westwind in 2017.
We look forward to many more years together at Westwind, and we can't wait to share them with you!