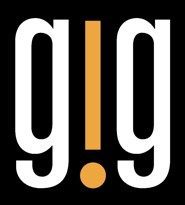 Give!Guide is a Portland based nonprofit now celebrating its 13th year. Give!Guide organizes an annual city wide fundraiser featuring 149 select non-profits; the fundraiser encourages philanthropy among donors 35 and under. Last year, Give!Guide raised over 4 million dollars! Of this 4 million, donors 35 and under gave over $300,000.
Last year, Westwind was selected to participate in Give!Guide and raised over $7,000.
This year, Westwind's goal is to raise $20,000 through the 2017 Give!Guide.
Two amazing sponsors, Cambia Health Solutions and On The Go Racks, will donate over $5,000 towards Westwind's Give!Guide campaign.  With your help, we can raise the remaining $15,000.
All proceeds will directly benefit Westwind's Campership program.
Guide!Guide donations open November 1 and closes December 31.
Check out Give!Guide's Big Give prizes!
Donors who give $10 or more to Westwind through Willamette Week's Give!Guide get entered to win fabulous prizes on 9 Big Give Days!
November 9:      $500 at Powell's Books
November 13:    $250 at Tender Loving Empire and other musical goodies
November 16:    2 nights at Brasada Ranch
November 30:   Meal, 1 night + VIP tickets to "Portugal the Man" show at Crystal Ballroom
December 4:      Sony Alpha a63000 camera and 16-50 mm lens (35 and under)
December 7:      Trek FX bike from Bike Gallery
December 14:    2 tickets to Trail Blazers vs. Denver game plus a signed jersey by Evan Turner
December 21:    Salt & Straw ice cream party and ping pong party at Pips & Bounce
December 28:   Vacation package from The Oregon Cultural Trust
To sweeten the pot, Westwind will also be offering gifts to winners  to say "thank you." Stay tuned for more details about these gifts!