In June, we had the pleasure of honoring our generous stewards who make up our caring and passionate community of volunteers, donors, and board members at the Steward Appreciation Luncheon at Westwind. Together, we all work together to keep Westwind going strong each year. In 2018, this meant over 1,245 hours of volunteer service, and over $170,000 raised in charitable contributions that support Westwind and its programs. Wow!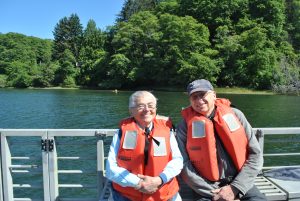 A special thanks to our outgoing board members: Peter Samson, Anne Squier, and Mary Kyle McCurdy, who have all dedicated thousands of hours to Westwind, all working to ensure a sustainable and long-term future for Westwind and that we continue to meet the needs of the public good through Westwind's service to the community.
Thank you, Westwind Stewards, and we look forward to sharing many more years with you as our friends!