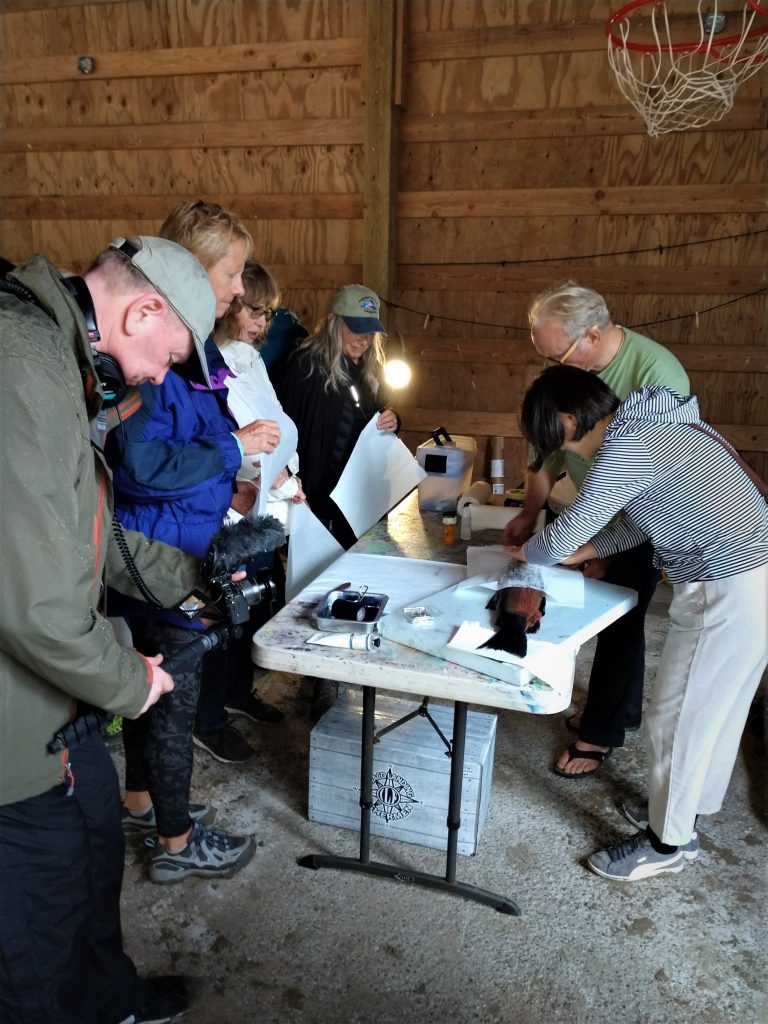 Braving the rain, over 100 guests, community partners, and partner organizations joined us for a celebration of salmon, biodiversity, and conservation by the Salmon river at Westwind for the 6th Annual Welcome the Salmon Home Event.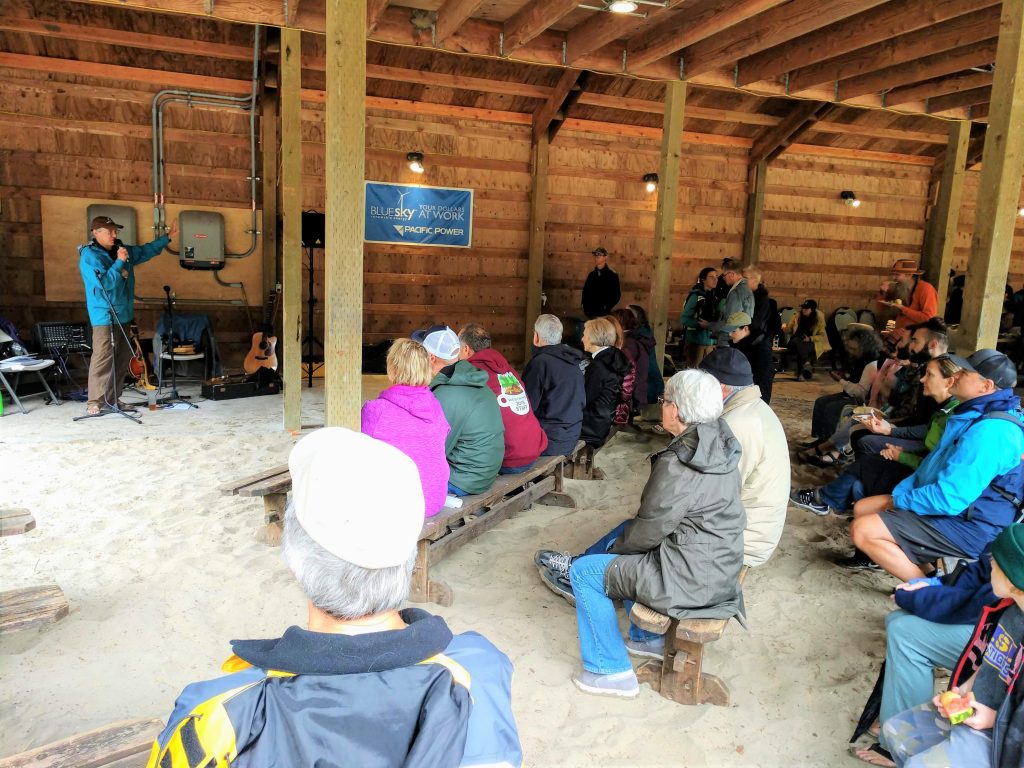 One of only two days a year for the public to come to Westwind free of charge, guests enjoyed delicious, fresh-baked salmon, canoe tours,  activities and demonstrations hosted by Oregon Department of Fish and Wildlife, US Forest Service, Native Fish Society, Salmon Drift Creek Watershed Council and the Cascade Head Biosphere Reserve. Music was beautifully provided by Pipedance, and bird watching tours were expertly led by Audubon Society of Lincoln City.
Speakers Matt Taylor, Duncan Berry, and Conrad Gowell shared with guests both the art and science of salmon lifecycle, importance within our ecosystem, and how salmon can inspire us to care for our rivers and our habitats.
Thank you all who participated in making the day a success, including those who generously donated to Westwind at this event! We especially want to thank all of the staff and volunteers for their hard work!