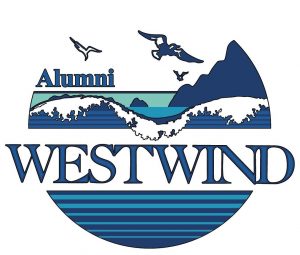 Join us for the 2021 Alumni Retreat (June 4-6, 2021). Reconnect with old friends, enjoy games, campfires, and great food at one of your favorite places – Westwind!
Register as a family or pre-arrange your own small cabin cohort of other alumni who you wouldn't mind sharing lodging with. Individuals are also welcome, however lodging may be limited. Individuals will be lodged together in Vis Place with a maximum capacity of 6.  Please refer to our cabin rental program page for more details on how we are operating with small groups with COVID-19 precautions in place. This weekend will be unique in that we will be offering special activities catered to Westwind alumni and other opportunities to connect with other alumni and experience an unforgettable Westwind weekend.
Each cabin group will receive an activity kit for you to customize the activities during your stay. There will also be alumni focused programming including a Alumni Campfire BBQ, Tie-Dye, guided hikes, and more.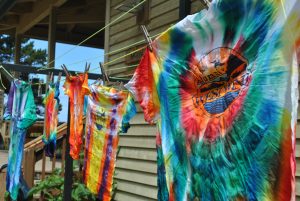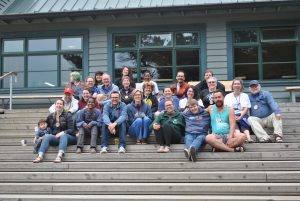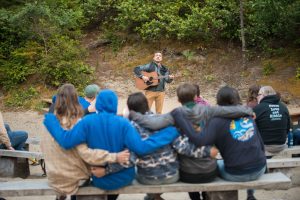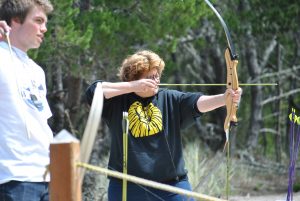 Tentative Event Schedule:
Friday, June 4: Evening arrival, dinner, and games
Saturday, June 5: Breakfast, morning activities, lunch, afternoon activities, Campfire BBQ

Sunday, June 21: Breakfast, morning activities, lunch & departure
Featured Activities:
Scavenger Hunts
Beach Walks
Hiking – solo or guided
Camp tours
Tie-dye
Outdoor BBQ
Campfires
Cost: 
Group Rate: $350-$400 for lodging (up to 9 guests), and $50 per person for meals. Click here for group reservations.
Individual Rate: $150 including lodging and meals. Click here to register as an individual.
We are also in need of lifeguards! If you know of someone who would be willing to help out this weekend in exchange for lodging and meals, please reach out to info@westwind.org. 
Have you signed up for the Westwind Alumni Community mailing list? Keep in touch with Alumni news and events at Westwind and in the Portland Metropolitan Area.