---
Westwind hosts ongoing educational workshops, tours and events.
Regular annual events include Visitor's Day,  an Ukulele Benefit Concert in Lincoln City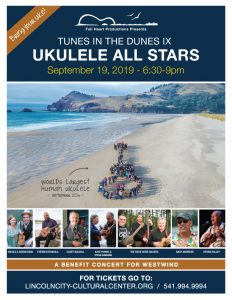 , Welcome the Salmon Home, Artisan Camp and Mushroom Camp.
Westwind gives site tours upon request and based on staff availability. We also offer Salmon River tours on a limited basis.
Past year's workshops have included kayak building and teacher retreats/professional development workshops. We intend to bring these back as logistics allow!
For more information or to sign up for any of our workshops or events please directly inquire at info@westwind.org or call (541-994-2383).