2021 Youth Camps – Registration open November 30th!
---
Looking for a camp that is breathtaking in natural beauty, creates a vibrant and safe community, and encourages campers to explore the world around them? Camp Westwind has fostered life-changing outdoor experiences since 1937, and offers an array of exciting camp activities that include water sports (canoeing, kayaking, paddle-boarding, bellyaks, snorkeling), archery, challenge course, arts and crafts, disc golf, beach games, campfires, and many more.*
*Activities, meals,  and programs will be modified to accommodate any current recommendations following all CDC, ACA, and OHA guidelines for overnight camps. While it is too early to provide a full list of all available activities, we will remain in communication with families so that they can be informed and make changes to their registration as more information becomes available.
Youth (Coed, Grades: 2-8) – $780
Whether it's making friends with someone new, learning to use a kayak, participating in a campfire skit or hiking to an overnight spot where you spend a night under the stars, Westwind encourages campers to grow beyond their boundaries, giving them self-confidence by doing something they have never done before.
During their camp adventures, campers spend their days trying new activities and participating in some of Westwind's most exciting activities.  No two days are ever the same! Click here to register.
All of our sessions run Sunday-Friday except for Session 7, which runs Saturday-Thursday.
2021 Sessions:
Session 1: June 20-25
Session 2: June 27-July 2
Session 3: July 4-9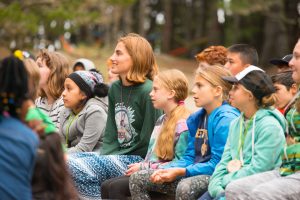 Session 4: July 18-23
Session 5: August 1-6
Session 6: August 8-13
Session 7: August 14-19 (Saturday-Thursday)
---
Registration for families with cancelled 2020 session will be Monday, November 16th at 9AM. You will receive a special registration code. Open registration will be Monday, November 30th at 9AM. Capacity will be limited to 65% at this time. We encourage joining the waitlist if a session is "full" and we anticipate opening up spaces as soon as we know more. 

---