What will I do at camp?
What a great question! Westwind's activities change day to day, week by week. Some activities are considered staple activities, but others are the products of staff and camper creativity. Campers will all spend some time participating in arts and crafts, archery, waterfront activities, overnight camping trips, and challenge course. Check out some of the fun activities campers will participate in during their time at Westwind!*
*Activities will be modified to accommodate any current recommendations following all CDC, ACA, and OHA guidelines for overnight camps. While it is too early to provide a full list of all available activities, we will remain in communication with families so that they can be informed and make changes to their registration as more information becomes available.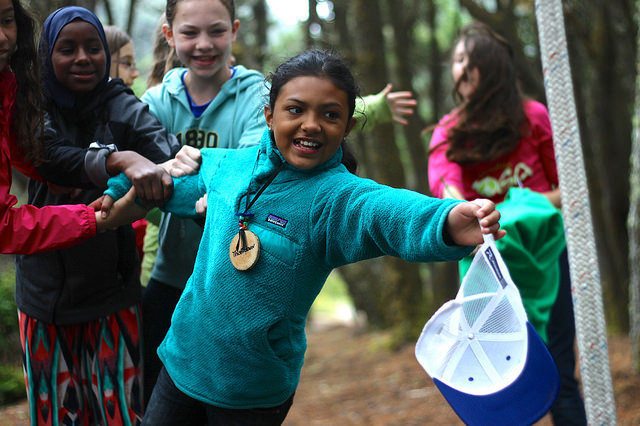 Challenge Course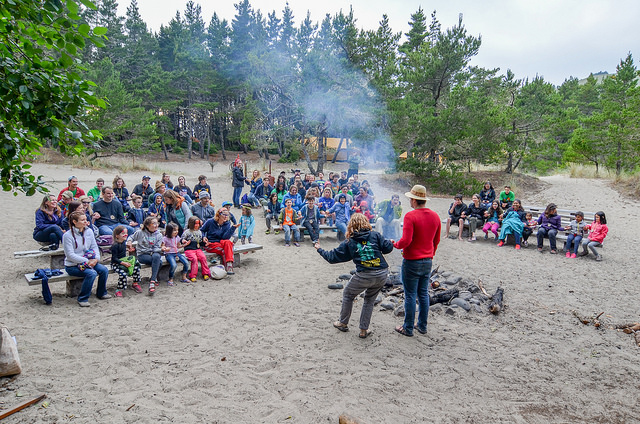 Campfire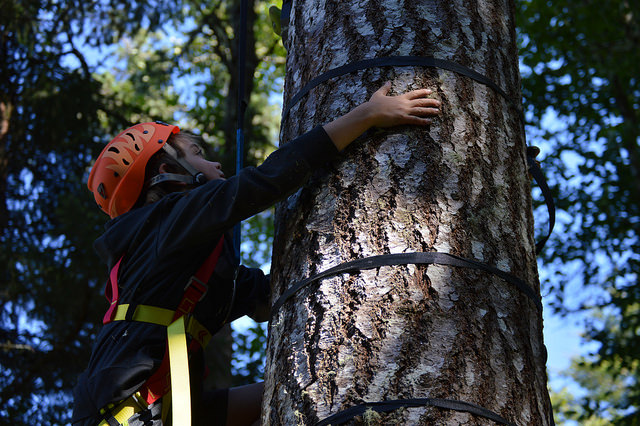 Tree Climbing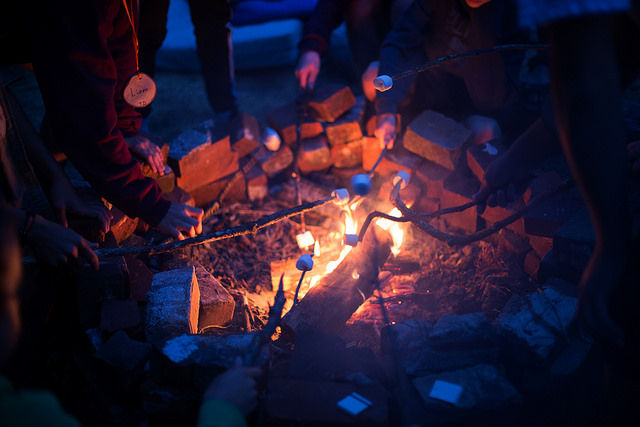 Overnights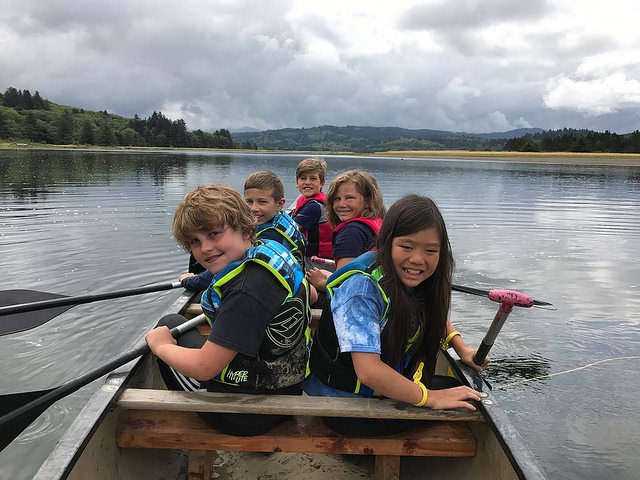 Canoeing and Kayaking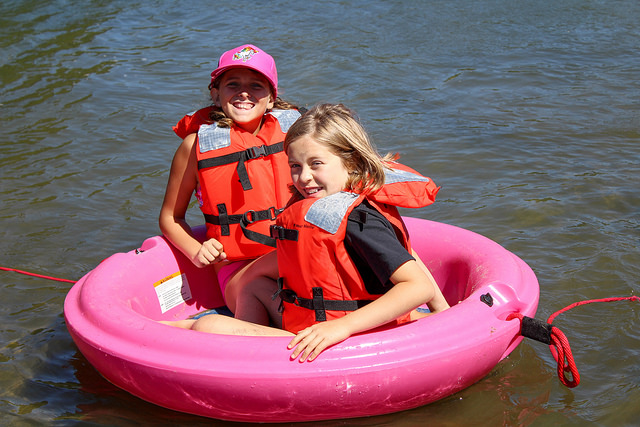 Corcls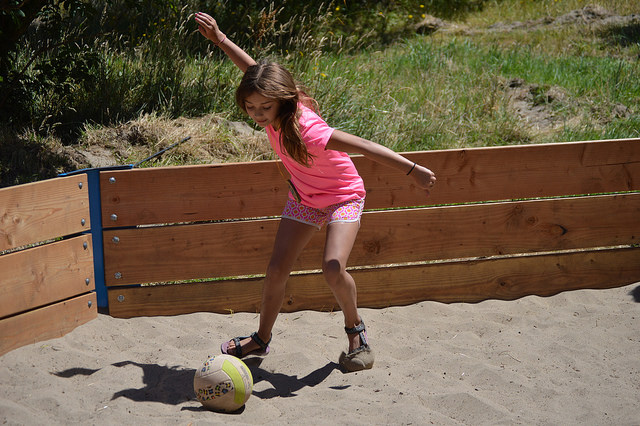 Gaga Ball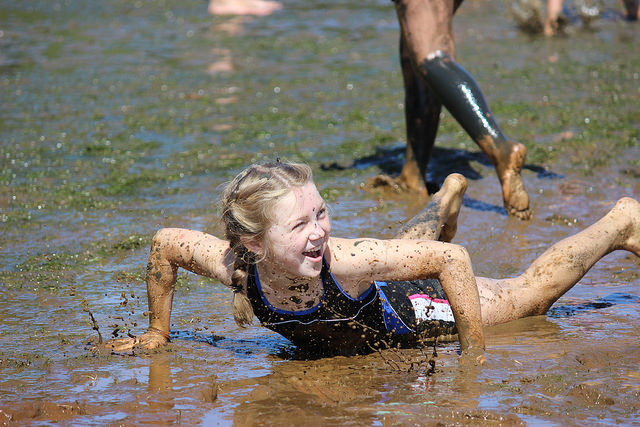 Mudmucking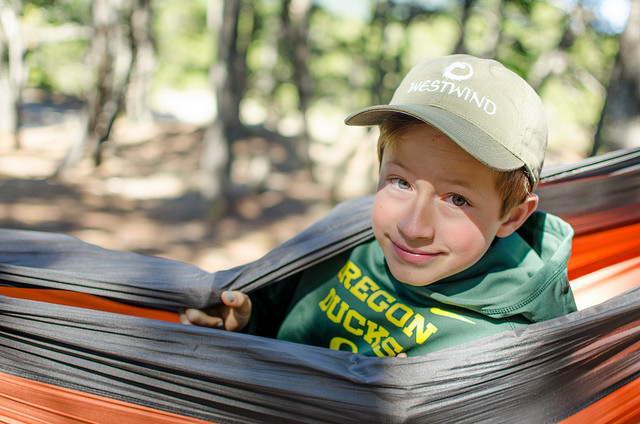 Hammock Hanging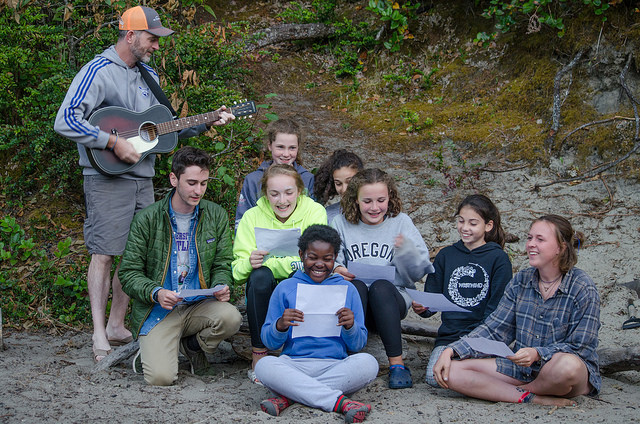 Music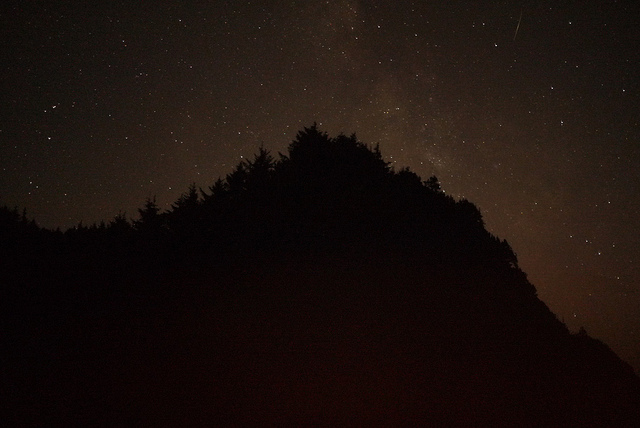 Stargazing, Star Stomping and Night Hikes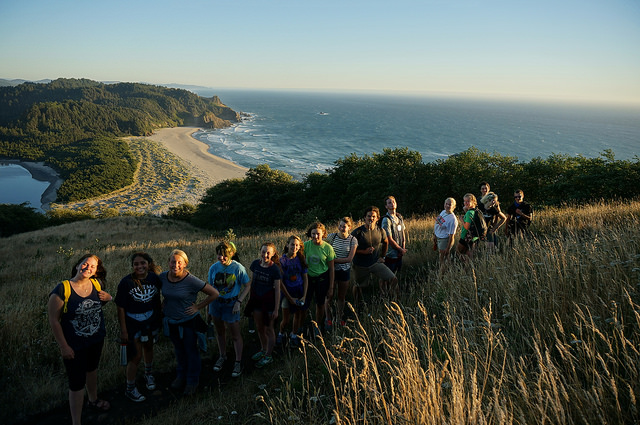 Hiking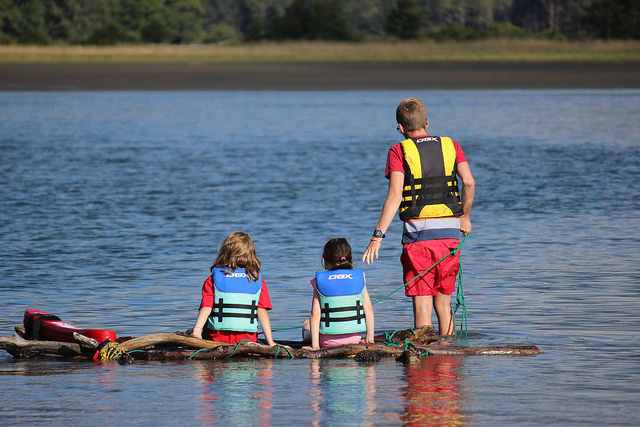 Interest Groups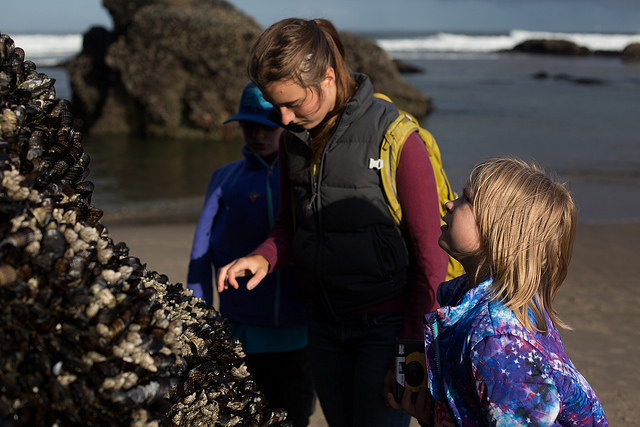 Tidepooling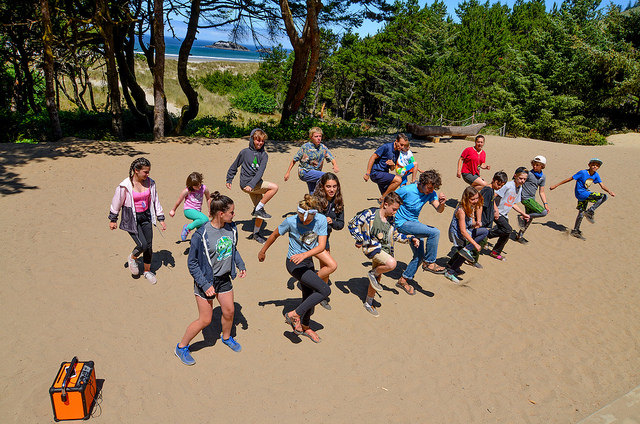 Dance Party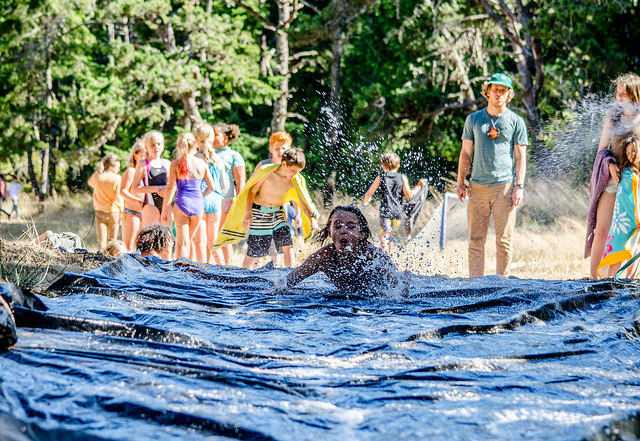 Slip and Slide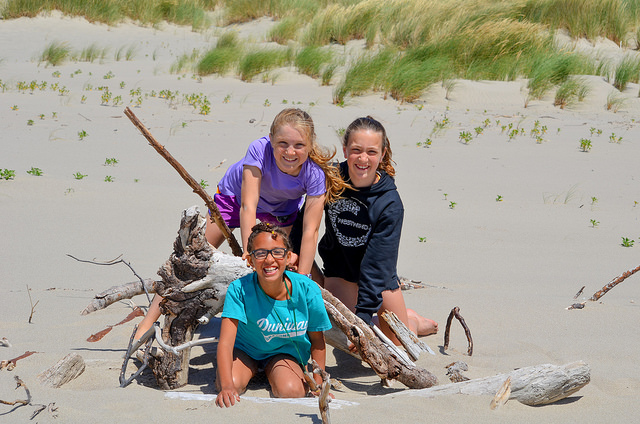 Beach Fun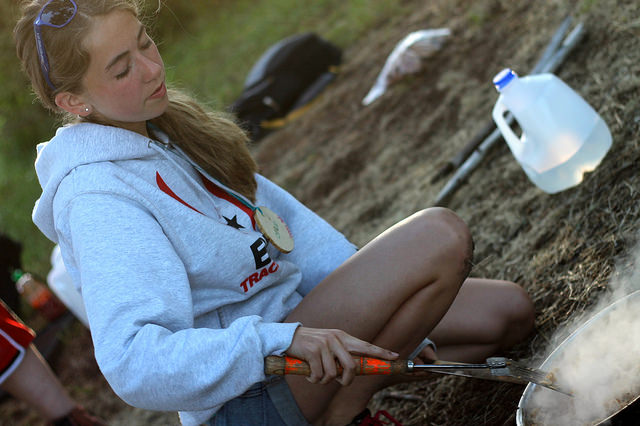 Outdoor Cooking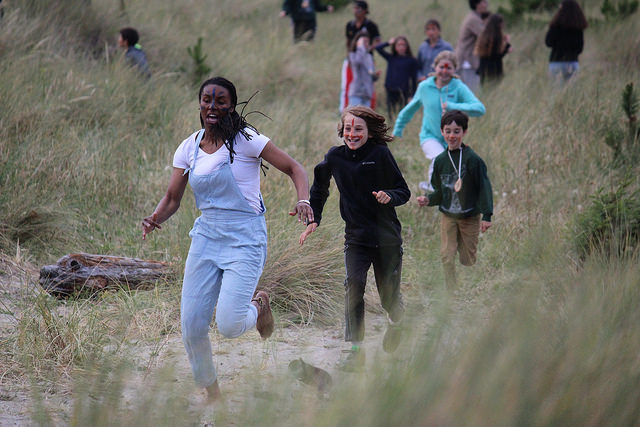 All Camp Games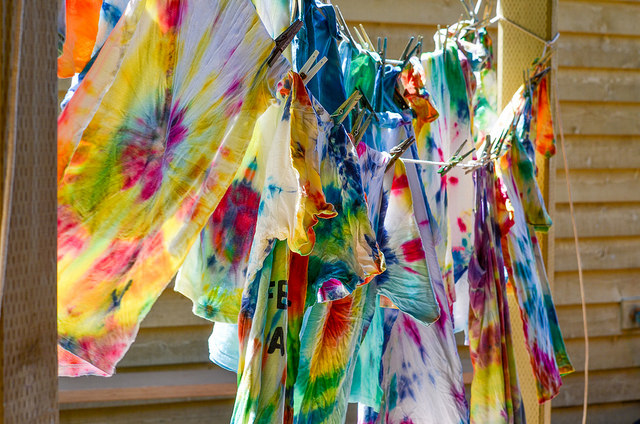 Arts and Crafts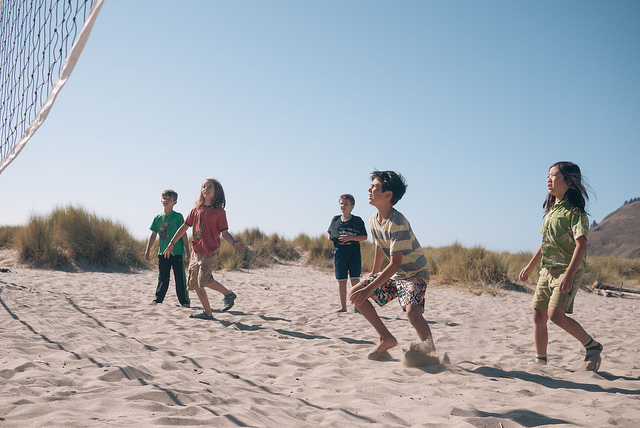 Recreational Sports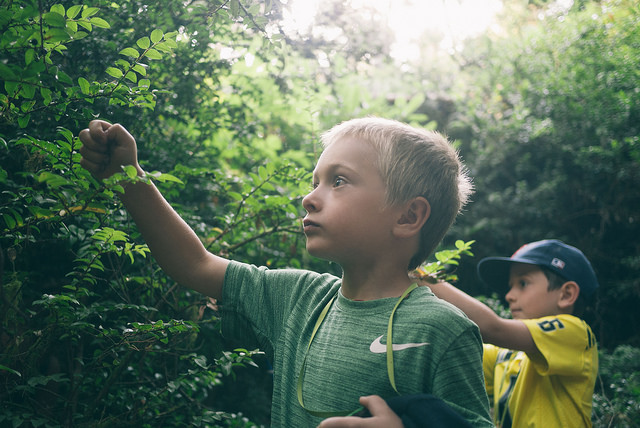 Berry Picking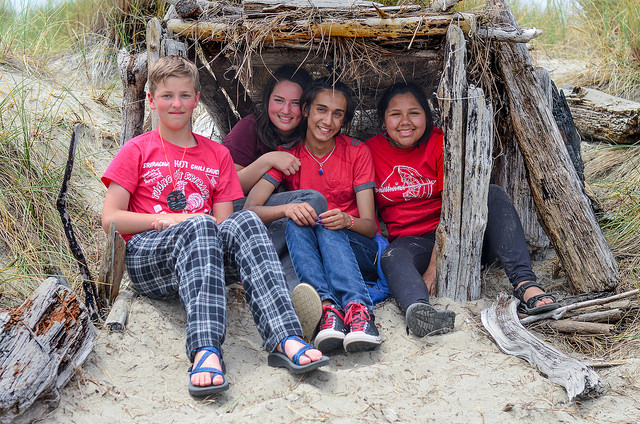 Fort Building
Challenge Course

Our challenge course is made up of about ten low ropes course elements. These elements have a goal and require teamwork, cooperation, and communication. The challenge course leads to a meaningful and fun experience for cabin groups and family groups!

Campfire

Campfires are a staple part of any camp experience. At Westwind, we have all camp campfires on the first and last night of each session. This is a time for campers and staff to share stories, songs, skits, or other talents in front of an accepting audience.

Tree Climbing

Have you ever wondered what the Westwind forest looks like from above? Westwind has a climbing tree, which requires participants to be harnessed and belayed by the self belay system. A trained staff member must be present to facilitate, ensure safety, and offer words of encouragement!

Overnights

During youth camp, each unit goes on an overnight camping trip. Campers spend the night at one of our campsite locations on site. They will cook their dinner over the fire and sleep beneath the stars. This is a great opportunity for campers to gain camping skills and experiences in nature.

Canoeing and Kayaking

There is no better way to explore the Salmon River Estuary than in a canoe, kayak or stand up paddle board (SUP). Staff members teach campers proper paddling techniques and boating safety. After a little practice, it is up to the campers to decide where they want to go! Trained lifeguards are always on duty when waterfront activities are taking place and all participants wear life jackets.

Corcls

Corcls are fairly new to Westwind! They are unique, flat-bottomed, circular boats. They are great for younger campers due to their stability. Campers can paddle them or use them as a floating hang out!

Gaga Ball

Gaga ball has become a popular camp sport. For those unfamiliar, it is a game that is played in an octagonal pen. In some ways it is a mixture of handball and dodge ball. It is truly a camper favorite!

Mudmucking

Mudmucking is a unique activity to Westwind. Located out by the Salmon River, natural mud pits form, which makes for the perfect space for getting a little dirty and slip and sliding around! Campers then wash off with a quick wade into the Salmon River...and a shower of course!

Hammock Hanging

Hammock Village is located in the dune forest at Westwind. About 20 hammocks hang from the trees and provides a great space to take a nap, read a book, or chat with friends.

Music

Music is a vital part of the Westwind culture. Camp songs are taught to campers throughout the week and are heard throughout camp during most of the day. Often, songs are brought home so families can hear them all year long!

Stargazing, Star Stomping and Night Hikes

It is not uncommon to hear campers and staff say that they have never seen stars like they do at Westwind. The rustic location and open ocean skies provide some of the best stargazing nights. At the beach or estuary, bioluminescent phytoplankton light up beneath your feet making the sand look like the night sky above. Cabin groups on dark evenings can be found "star stomping" down by the water's edge.

Hiking

The natural beauty that the Westwind property provides allows great hiking experiences for our campers. Favorite hikes include Cascade Head located across the Salmon River, High Meadows providing a beautiful sunset view, and a spit walk along Westwind's waterfront.

Interest Groups

During youth camps, interest groups change week to week. Campers are presented with the options for their session and sign up for their top choices. Campers are then placed into their Interest Group, which is a mix of ages and genders. Interest groups meet two days during the session for two hours each day. Some example of interest group activities may include: raft building, dancing, yoga, jam making, extreme hiking, random acts of kindness, or Chopped: Outdoor Cooking Edition.

Tidepooling

The ecosystems found in the tide pools of the Oregon Coast offer a unique, educational, and explorational experience for our campers. Often starfish, anemones, barnacles, crabs, and snails can be found.

Dance Party

It is not a Camp Westwind experience without a dance party! Show us your moves and groove to the beat!

Slip and Slide

Keep your fingers crossed for warm days at the beach! A slip in slide down at Tillicum Barn is the best way to cool down and have some fun!

Beach Fun

Westwind's beautiful and sandy beaches allows a great space for beach fun. Campers enjoy building sand castles, digging holes, playing games, and exploring for beach treasure! The ocean front also offers a relaxing and peaceful space to rest and enjoy the natural beauty around you.

Outdoor Cooking

Outdoor cooking is a great skill developed and encouraged at camp. Campers may learn how to build a campfire, campfire safety, and various outdoor cooking techniques.

All Camp Games

During a session, campers participate in all camp games. This may include a giant game of Capture the Flag, a scavenger hunt, etc.

Arts and Crafts

A camp staple- campers participate in a variety of arts and crafts activities. Our Art Palace serves as the place for our campers' creative juices to come to life. Campers may participate in tie-dye, clay sculpting, painting, friendship bracelets, candle making, etc.

Recreational Sports

Westwind offers a variety of recreational activities such as beach volleyball, soccer, tetherball, etc. A camper favorite is elimination- a modified volleyball game. The elimination court is where you can find campers any time of the day!

Berry Picking

Westwind is full of delicious wild berries! You can find abundant huckleberries, salmon berries, black berries, etc. Campers in cabin groups can pick berries during most of the summer and learn how to make homemade jam!

Fort Building

The combination of driftwood and dune forest debris leaves us with the perfect combination of fort building supplies. Campers often can be found building shelter just off the beach for a little hide out to enjoy the views.