As you know, Westwind is a special place. Situated within the larger Cascade Head Biosphere Reserve, Westwind's 529 acres contain each iconic landscape of the Oregon Coast: headland meadows, dense Sitka spruce and hemlock rainforest, a dynamic estuary, and the unparalleled beach and rocky coastline of the Pacific Ocean. The Westwind Stewardship Group is charged with protecting Westwind's ecosystems and facilitating educational and inspirational experiences for children, families, and private groups.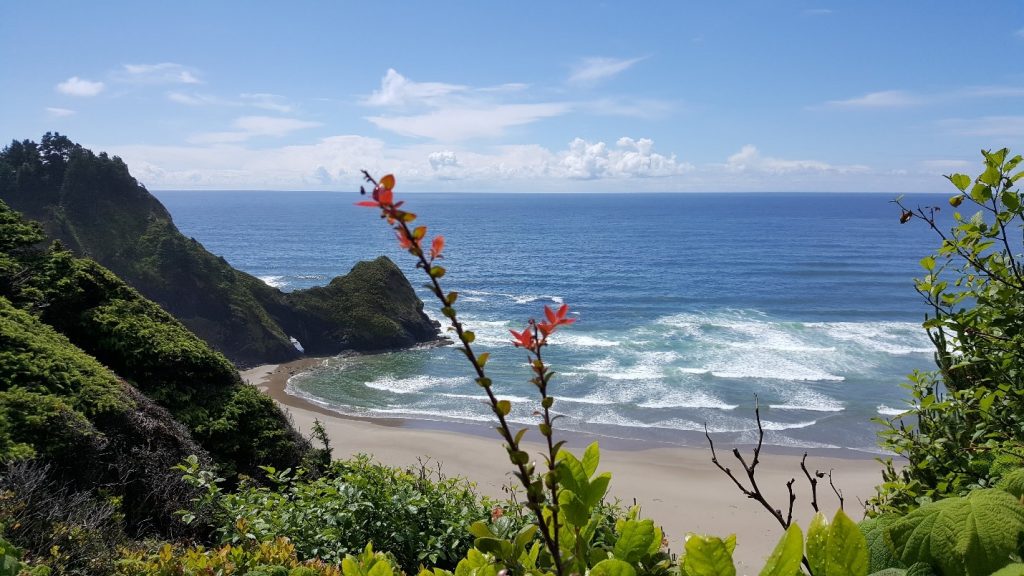 Stroll more than a mile of unspoiled ocean beach. Observe the abundant wildlife of the Salmon River estuary. Play in the sand. Explore deep rainforest ecosystems. Meander through upland meadows. Study marine life in coastal tide pools. Discover hidden lakes and babbling streams. This and more await you during a stay at Westwind.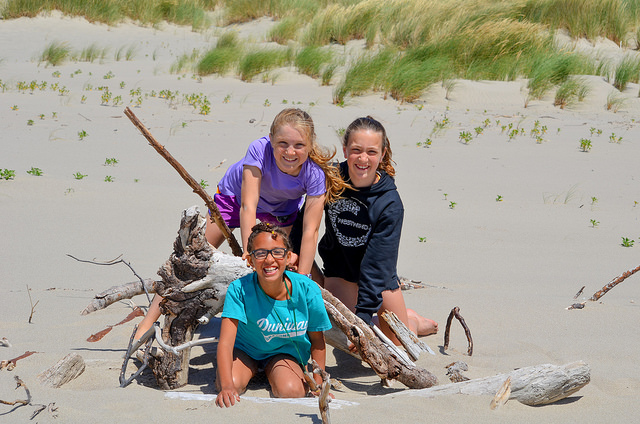 The COVID-19 pandemic has interrupted our normal camp programming and regular rental program for large groups. Working with state and local officials, Westwind is able to offer our Family Cabin Rental program to households and families to stay at Westwind.  Families have a choice from our original rustic cabins, renovated rustic cabins, or private cabins with their own restroom and kitchen facilities. Guests will have full access to the site for recreation and we will provide resources on self-guided hikes and activities for families during their visit. Take-away meal service will also be available for guests included in their package for a no-stress experience. All guests will be asked to maintain social distancing from other families not within their household.
When staying at Westwind, guests should expect to have an active stay. A two-mile flat hike in to camp down the Rainforest Trail begins your journey.  In order to get to some special places and hiking locations, please note that there are hills, sandy areas, and many primitive trails. Those with mobility or accessibility issues should contact Westwind staff in advance of booking regarding any questions. You may contact the Westwind office at (541) 994-2383.
Westwind is working in conjunction with public health experts and all recommended state and local guidance including the following:
Enhanced cleaning guidelines throughout, including guest cabins, common areas, and back-of-house spaces
Cleaning products in accordance with CDC guidelines
Social distancing practices and reduced person-to-person contact
Increased transparency throughout the guest journey
Family Cabin Rentals will be available for two night options throughout April and May. View Available dates.
2021 FAMILY CABIN RENTAL PACKAGES & RATES

Nightly Rate

Occupancy

Rustic Cabins

Westwind has 9 rustic cabins available that sleep up to 9 people on twin size bunk-beds. Vi's Cabin, a beautiful cabin with a wood stove, can sleep up to 16 people. Each cabin has their own unique charm. While some boast breathtaking views, others are conveniently located near the bathhouse. Click to view our Rustic Cabins and choose your favorite. 

$175

Sleeps 9 -16

Renovated Cabins

A few of our "Alpine" cabins are ready for guests! These beauties have been newly renovated in 2020 and are ready for you to enjoy! View photos and cabin options.

$200

Sleeps 8

Trillium

Trillium is a studio style cabin, with one queen bed and a private bathroom and heating plate for basic cooking. View photos and complete description.

$175

Sleeps 2

Wyeast

Historic 'Camp Director's' Lodging overlooking the ocean. One queen bed, pull-out couch, and cot available. Wyeast has its own private bathroom and kitchen.  View photos and complete description.

$275

Sleeps 5

The Ridge

The Ridge was the original caretaker's cabin, and is steps away from the main trail to the beach. The cabin has two bedroom areas (one full size bed and two twin beds), a sitting area with a wood stove, and separate kitchen and bathroom. Meal service is not required with this rental. View photos and complete description. 

$275                    Sleeps 4

*McIver Lodge + Dormitory

This package is for small groups, and provides a private gathering space with two cozy fireplaces, comfortable seating area, and private full kitchen with all amentities included. The dormitory is heated and has four private rooms with four bunks in each, and two private bathroom facilities. View photos and complete description.

*McIver is only available for two-night weekday rental periods during the month of April.

$1000                   Sleeps 16
Food Service
In addition to your nightly rate, meal purchases are required for cabins without their own kitchen areas. Meals include breakfast, lunch, and dinner and are an additional $50/two-night rental per person. We can accommodate most diets, and you can provide food preferences at the time of booking. Meals are affordably priced and are designed to be shared by your family.
Meals will be available for pick-up at specified meal times in Wilson Lodge. We will provide appropriately spaced seating areas so you can enjoy your meal safely spaced from other families. You are also welcome to take your meals to  your cabin, or picnic in another area in camp.
Activities and Programs
To make your stay as fun as possible, your cabin will come with its own Activity Kit that will contain supplies and instructions for a variety of activities including:
Friendship Bracelet Making

Watercolor Painting

Card Making

Nature Art

Animal and Plant Identification

Scavenger Hunts

Other naturalist resources
Want more information?
Ready to book your stay? 
Click below and you will be directed to UltraCamp, where you can log-in or create an account to make a reservation. Please select your preferred dates first, and then you will be guided through the reservation process and will be able to view available cabins for your selected dates.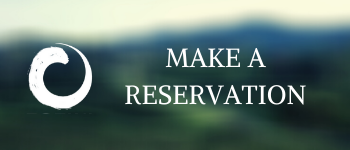 When making your reservation, please make sure to include ALL members of your family household who will be staying at Westwind. This information is required for contact tracing as well to make sure we prepare enough food for your family at each meal!
Please DO NOT reserve multiple cabins with the intention to host a large gathering of friends and family members outside of your immediate household. While you are welcome to encourage friends and family to reserve a cabin on their own, all guests must follow social distancing from other households. Westwind is able to reopen in this limited capacity due to following all recommended guidelines, and guests who take advantage of this opportunity risk forced closure of Westwind for all families.
REFUND POLICY: Should Westwind need to cancel  your cabin reservation you will receive a full refund. Guests who wish to cancel their reservation may do so without penalty until the week before your intended stay. Cancellations within 1 week of arrival forfeit 100% of the rental fees.