September 25-27, 2020
Registration will be available beginning May 1, 2020. 
Westwind is located within Oregon's coastal rain forest and often draws artists from far and wide due to its natural and rugged beauty. Even on a rainy day, Westwind provides beautiful scenery and resources to both inspire and create art.
Registration is $375+ (there are slightly different fees based on which Artisan project you choose) and includes:
Instructors – TBD
Lodging  – Westwind's rustic cabins, all of which are equipped with heaters, outlets and lights.
Food  – seasonal menu and scratch-cooked meals.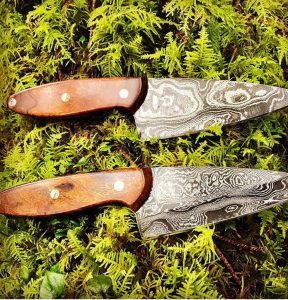 It is not uncommon for September to bring the best weather to the Oregon coast. Clear blue skies and late summer light make for a spectacular backdrop for artisan projects and exploring Westwind's incomparable landscape.
Learn new skills and make a finished product under the expert guidance of professional artists and art instructors. Select a project of your interest and spend a beautiful weekend at Westwind exploring it further. All levels of experience (or inexperience) are welcome!
Artisan Projects Descriptions 
2020 Projects TBD
2019 Projects Included:
Knife Making*: Make a custom, artisan knife from raw materials. Steel and wood will be shaped over the weekend into a beautiful tool that can be used for either culinary or other artisan projects.
Wood Crafts*: Explore basic woodworking skills while crafting a cutting board and other beautiful wood projects, spending time with certain tools and techniques to get a well-rounded introduction.
Fused Glass Art: Using a variety of skills and techniques, artisans have the opportunity to make jewelry, bowls, and sun catchers while learning about the art of fused glass.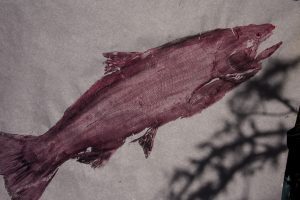 Gyotaku & Paper Making: Explore the world of Gyotaku, or Japanese fish printing, a traditional method to record fish and wildlife by fishermen from the mid-1800s. Artisans will also have the opportunity to make paper from scratch using natural materials found around Westwind's beautiful forests and beach.
Watercolor Painting: Spend time with an experienced painter and learn the basics of watercolor painting with Westwind as inspiration and a backdrop – focuses on nature and landscape art.
Photography: Explore the beauty of Westwind through the lens of a camera, learning new skills and techniques to capture the landscape and the details of a beautiful wilderness area, guided by a professional outdoor photographer.
*These projects are limited to ages 18 and older due to some of the tools and machinery used.
**Some projects may have additional material costs.

Other activities while at Westwind can include:
Kayaking & canoeing in the Salmon River estuary
Hiking
Tide pooling
Fire building
Exploring natural beach caves
Email info@westwind.org with questions.