September 27-29, 2019
Registration Opens May 2!
Registration includes instruction, lodging, and food. Pricing may vary based on course type and will be posted soon.
Instructors – Taina Meadow, Scotty Evens,  Angelo Regalbuto and other acclaimed artists
Lodging  – Westwind's rustic cabins, all of which are equipped with heaters, outlets and lights.
Food  – seasonal menu and scratch-cooked meals.
---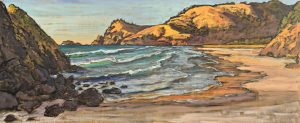 Westwind is located within Oregon's coastal rain forest and often draws artists from far and wide due to its natural and rugged beauty. Even on a rainy day, Westwind provides beautiful scenery and resources to both inspire and create art.
It is not uncommon for September to bring the best weather to the Oregon coast. Clear blue skies and late summer light make for a spectacular backdrop for artisan projects and exploring Westwind's incomparable landscape.
Learn new skills and make a finished product under the expert guidance of professional artists and art instructors. Select a project of your interest and spend a beautiful weekend at Westwind exploring it further. All levels of experience (or inexperience) are welcome!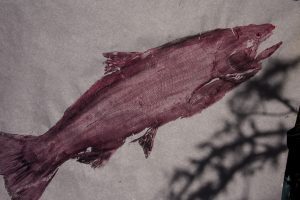 Offered Artisan Projects:
Knife Making
Wood Crafts
Glass Art
Gyotaku – Traditional Japanese fish printing
Beach Crafts – sand candles, driftwood art, etc.
Watercolor
Plein Air Painting
Poetry
Photography
Songwriting
Sculpting
Other activities while at Westwind:
Clamming and crabbing (with a license)
Kayaking & canoeing in Salmon River estuary
Hiking
Tide pooling
Artisan Camp starts Friday afternoon (after crossing the Salmon River on Westwind ferries) and ends Sunday afternoon. Ages 18+
Email info@westwind.org with questions.