5th Annual Welcome the Salmon Home Community Event!
Sunday, September 9, 2018
1-5pm Open to the public
Suggested donation = $10 (donate here or anytime during the event)
NOTE: Westwind is a 501(c)3 non-profit and all donations are tax-deductable.
---
Gather at Westwind's waterfront along the Salmon River and celebrate the return of chinook and coho salmon after their multi-year lives in deep waters along the Northwest Pacific Coast.
Activities include:
Boat/canoe Tours of the Salmon River Estuary
Learning about the Salmon Cycle
Beach Games & Art
Open Fire Salmon Bake & refreshments
Citizen Science Demonstrations
Speakers/presentations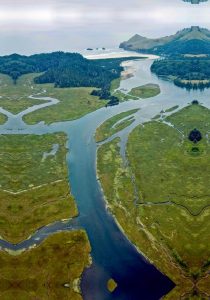 All activities start at 1pm and end at 5pm.
See you at the River!