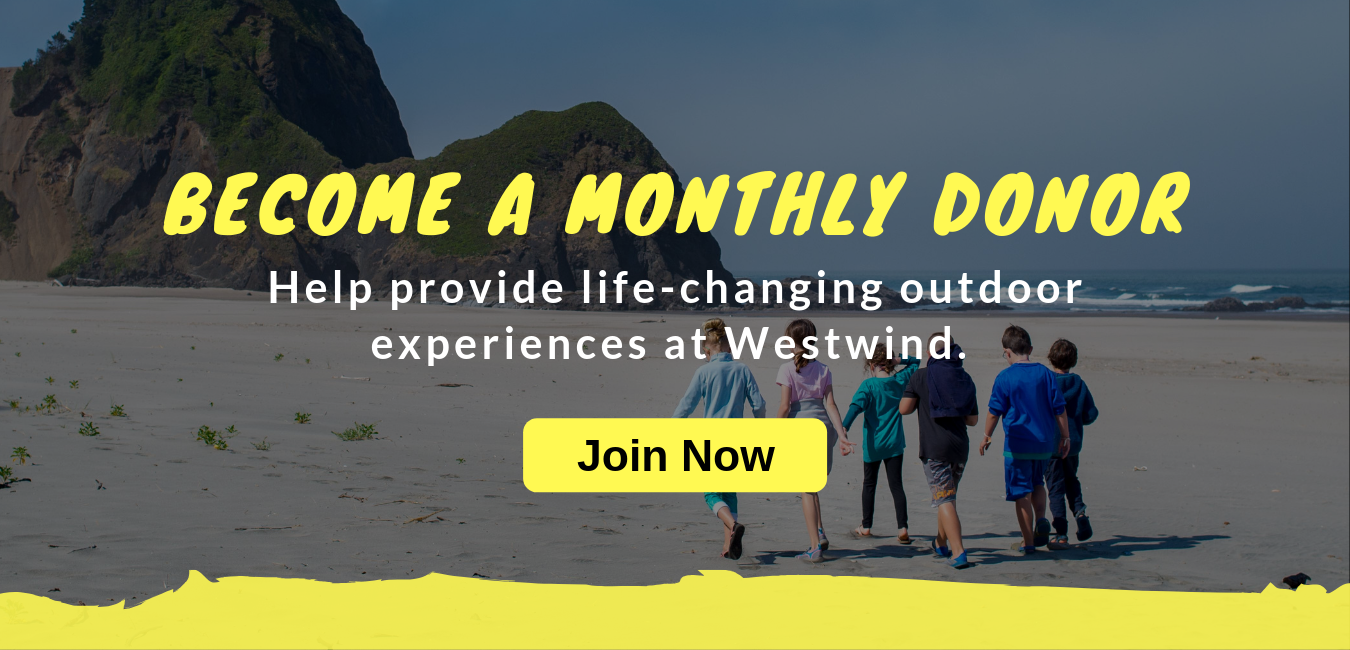 Why monthly gifts matter
Become a monthly donor and automatically become an annual supporter that helps provide life-changing outdoor experiences at Westwind. The best part? Every cent goes directly toward our programs and the children and families in our community here in Portland and throughout Oregon and Washington that can come to Westwind each year.
It is thanks to you, our supporters, that Westwind can invest over $1,000,000 each year in life-changing programs that serve children, families, and community members so that they can have the unique opportunity to explore one of the most pristine places on the Oregon coast. These experiences inspire life-long learning, artistic expression, leadership in youth, and a passion for the environment and the natural world that cannot be replaced.
Monthly gifts are so important because they allow you to invest in a consistent and long-term future for our programs, and a meaningful impact that can span the lifetime of a single camper from pre-school to adulthood.
Westwind forever changed the trajectory of my life. For more than three summers, I was able to wake up every day in a community that modeled what I want for the world: unburdened individuality, exploration and pure joy. -Keiler "Pippin" Beers

What are the benefits of monthly giving?
By becoming a monthly donor, you will receive the following benefits:
Annual subscription to Westwind's quarterly e-newsletter, The Current.
Complimentary year-end giving summary of your annual contributions to help simplify your tax preparation.
The satisfaction of knowing you are helping to inspire future generations of environmental leaders with your investment in Westwind!
What type of impact will my gift provide?
Below are a few examples of how monthly gifts to Westwind's mission can make a significant impact.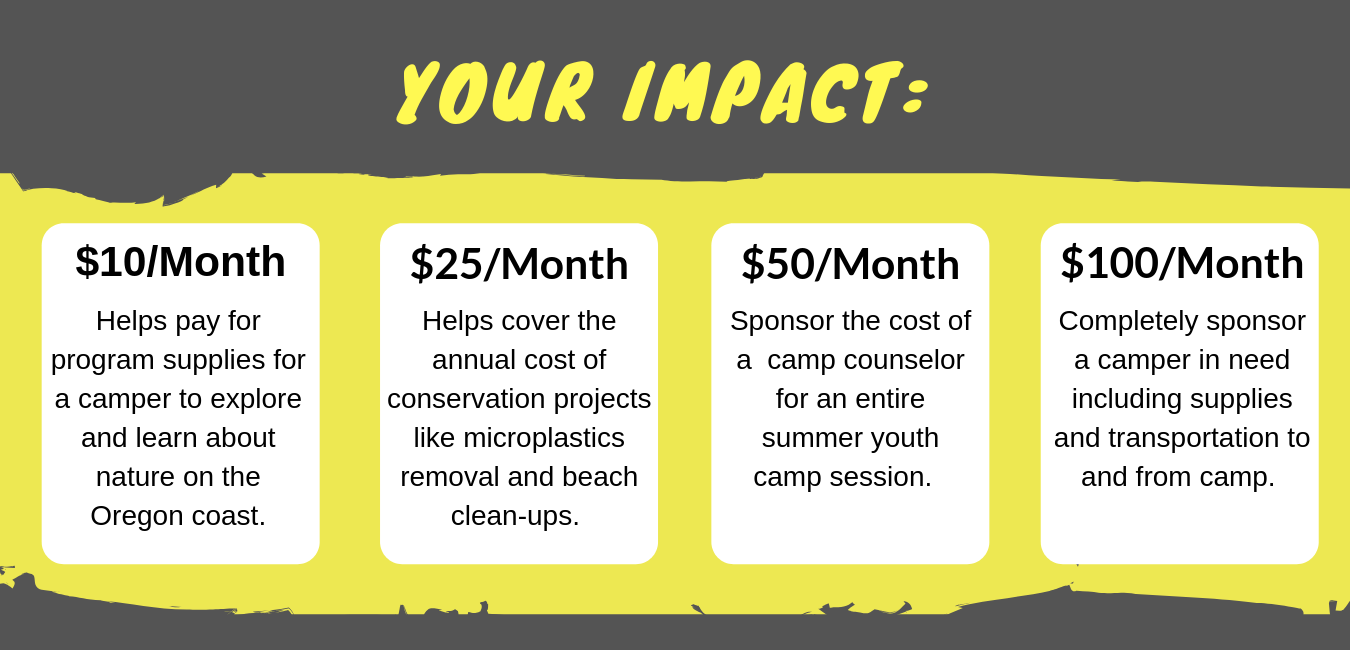 Westwind is a 501 (c) 3 registered non-profit organization, and all contributions are tax-deductible as allowable by law. Enrolling in this program requires no long-term commitment, and you are welcome to change or cancel your monthly contribution at any time.
If you have any questions about becoming a monthly donor or if you are a current monthly donor and wish to increase or change your contribution, feel free to reach out to Riley Brown, Development Director at 971-202-0229 or riley@westwind.org.
Not ready to join as a monthly donor but still want to make an immediate impact? Make a one-time gift now.