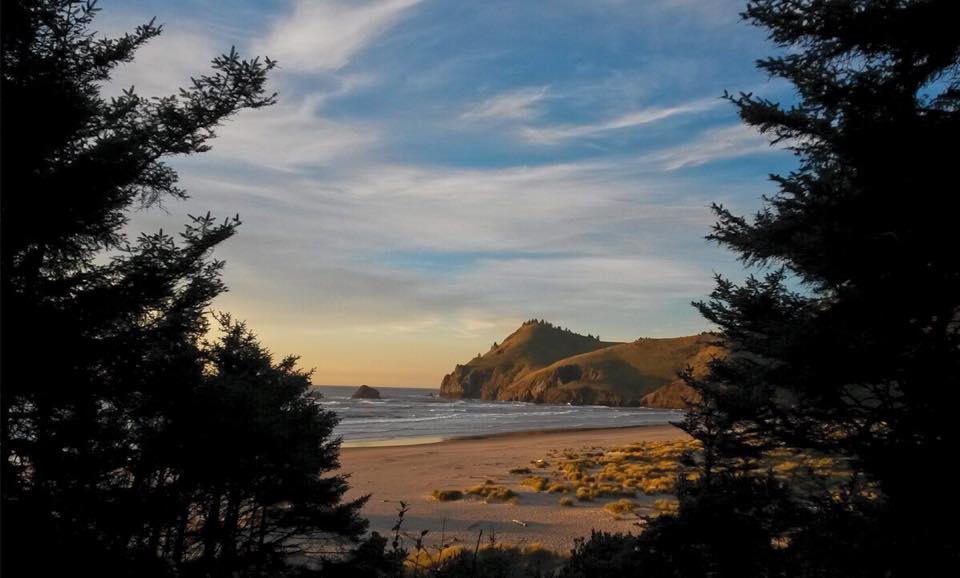 Stroll more than a mile of unspoiled ocean beach. Observe the abundant wildlife of the Salmon River estuary. Play in the sand. Explore deep rainforest ecosystems. Meander through upland meadows. Study marine life in coastal tide pools. Discover hidden lakes and babbling streams. This and more await you during a stay at Westwind.
For Winter season, we have reduced our rates to accommodate more flexibility for families. Westwind will be offering the following accommodations available for rent for any time of the week, depending on rental availability. The following rental options include private kitchen and cooking facilities so that you can plan your own meals during your stay. If you are looking for a catered option for your small group, please contact us to coordinate details based on scheduling and availability.
Now is the time to book a unique private holiday getaway for your family at Westwind! Spend some time during the holiday season to plan a private magical experience that will make memories that will last a lifetime!
Not sure when you want to schedule your stay? Purchase a gift certificate and keep it for a later date or give to a friend who will love Westwind! 
Westwind is working in conjunction with public health experts and all recommended state and local guidance including the following:
Enhanced cleaning guidelines throughout, including guest cabins, common areas, and back-of-house spaces
Cleaning products in accordance with CDC guidelines
Social distancing practices and reduced person-to-person contact
Increased transparency throughout the guest journey
If you're interested in learning more about rentals, or to schedule your own rental at Westwind, email us at rental@westwind.org.
CURRENT RENTAL PACKAGES & RATES

Nightly Rate (2 night minimum)

Summer/Winter Rates

Occupancy

McIver Lodge + Dormitory

This package is for small groups, and provides a private gathering space with two cozy fireplaces, comfortable seating area, and private full kitchen with all amentities included. The dormitory is heated and has four private rooms with four bunks in each, and two private bathroom facilities. View photos and complete description.

$1000 / $850

Sleeps 16

Wyeast

Historic 'Camp Director's' Lodging overlooking the ocean. One queen bed, pull-out couch, and cot available. Wyeast has its own private bathroom and kitchen.  View photos and complete description.

$275 / $200

Sleeps 5

The Ridge

The Ridge was the original caretaker's cabin, and is steps away from the main trail to the beach. The cabin has two bedroom areas (one full size bed and two twin beds), a sitting area with a wood stove, and separate kitchen and bathroom.View photos and complete description. 

$275 / $200

Sleeps 4

Trillium

Trillium is a studio style cabin, with one queen bed and a private bathroom and heating plate for basic cooking. View photos and complete description.

$175 / $125

Sleeps 2

Need a little bit more space?  The following cabins are available as add-ons to the above rental packages: 

Renovated Cabins

A few of our "Alpine" cabins are ready for guests! These beauties have been newly renovated in 2020 and are ready for you to enjoy! View photos and cabin options.

$200 / $75

Sleeps 9

Rustic Cabins

Westwind has 9 rustic cabins available that sleep up to 9 people on twin size bunk-beds. Vi's Cabin, a beautiful cabin with a wood stove, can sleep up to 16 people. Each cabin has their own unique charm. While some boast breathtaking views, others are conveniently located near the bathhouse. Click to view our Rustic Cabins and choose your favorite. 

$175 / $60                    Sleeps 9-16
Want more information?
Ready to book your stay or want more information? Email us at rental@westwind.org.
Not sure when you want to stay or want to give a unique gift? Inquire about a gift certificate for a very unique gift for someone you care about to enjoy an incredible Westwind experience! 
REFUND POLICY: Should Westwind need to cancel  your cabin reservation you will receive a full refund. Guests who wish to cancel their reservation may do so without penalty prior to 48 hours of arrival. Cancellations within 48 hours require forfeit of 50% of the rental fees.