Kimberly Taylor is a youth development and engagement specialist at Metro where she leads the work of a dynamic team of youth educators, oversees a growing cohort-based internship program and applies her knowledge and expertise as an educator towards planning, policy and infrastructure improvement related to garbage and recycling. Her work at Metro also includes partnering with regional outdoor school providers to support place-based waste reduction and resource conservation education at outdoor school sites – including Westwind!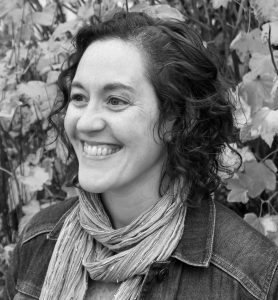 As a multi-generational Oregonian with deep ties to the Oregon Coast, Kim is fortunate to have been connected to Westwind through a variety of roles, programs and communities throughout her life. She has experienced summer camp as both a camper and as camp staff, participated in annual retreats with historic guest groups, supported outdoor school through her work at Metro and served as a volunteer host – along with her family – to support a variety of different weekend groups. As a member of Westwind's Board
 of Directors, Kim strives to build upon the incredible sense of connection and community that being at Westwind instills in order to help the WSG achieve its mission and to position Westwind as a source of inspiration, innovation and collaboration that is so essential for shaping the future of our communities.
Kim enjoys learning and exploring with her family: her husband Adam (whom she met at Westwind) and their two young children.